A B COMPOSITES, a Private Limited Company, was originally routed as All India Brush Works in 1964, has been reconstituted in 1996 with a vision for Identifying Innovative Product with multi-utility application for meeting the Global requirement of Eco-Friendly material.

With the passage of time, the Company diversified the activity in 1986 and engaged in designing and manufacturing Fibre Glass Pressure Moulded Precision Components for Indian Railways. It has been ultimately accorded by Indian Railways having to feature FRP Product ranges in to the Schedule of requirement along with defined usage pattern. This Product minimises the loss of Indian Railways by replacing the utilisation of Aluminium, which suffered by theft and pilferage running in to several crores.
| | | |
| --- | --- | --- |
| In 1994, the Company Developed first time in the Globe a completely new Natural Fibre Thermoset Composite (NFTC) -DUROSAM® material to replace Conventional Wood, Ply-wood, Asbestos & Aluminium qualifying in terms of excellence in Physical and Chemical Properties originating Pollution Free Substitute. The Technological aspect of making this Product was invented and upgraded from time to time by R&D of the Company. | | Ultimate recognition awarded by Indian Railways, PWD, CPWD, MES, BSNL & Numerous Organisations with repute by their acceptance for usage of the Product with satisfaction last Couple of Years.The Company has since been turned to explore the Domestic Market in full measure by the ranges of Household Products i.e. Doors, Windows, Furniture and so on...... The responses from all parts are very much encouraging. The Distributors and Dealers of DUROSAM® material are today happy and are going to thrive for better future. |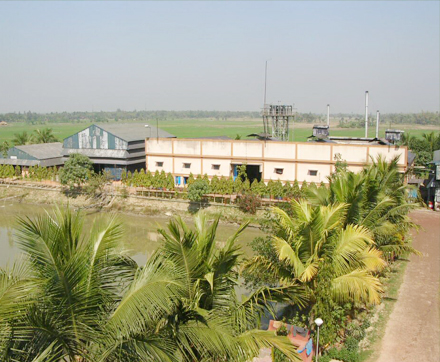 INTRODUCTION

It is our great privilege to exchange the views on Thermo set Composite materials. Every individual has a dream to make a home for his/her Permanent Shelter. But roofing is the permanent problem. In case of CGI Sheets in most of the parts of the country corrodes at the time of heavy rain, unbearable heat due to UV Ray and Costal Water. On the other side, Asbestos Sheets have some carcinogenic effects.

As a result, it will create catastrophic effect on the health of the user. We do believe that if there is a problem, there must be some solution, which will come from the nature itself. At this outset, we thought about creating some Eco-friendly and Bio-degradable products using Natural Fibre as a reinforcement material. Our efforts for finding solution was come into existence in the year 1994-95 from the encouragement of Railway Board to find out real substitute of Wood, Asbestos and Aluminium. The real substitute was born and effectively used from the year 1999 to cater the need of the society as a whole. DUROSAM® brand Natural Fibre Thermoset Composite (NFTC) material is the ultimate outcome where we have used natural fibre like Bamboo and Jute as a reinforcement material.

But when we were in progress with range of products, we tried to concentrate for developing roofing material, which would be Non Corrosive, lighter in weight, Water Resistant, Fire Retardant, UV Ray Resistant, very low Thermal and Electrical Conductive and also free of maintenance. Ultimate success came to us in late 1999 and you would be glad to know that more than 15 thousands of these Corrugated Roofing Sheets and Ridge have already been installed in different climatic zones in our country like, Jammu, Leh, Henleh, Kargil, Chamba (HP), Arunachal Pradesh, Assam, Tripura, Tamilnadu, Delhi, West Bengal, Orrissa, Andaman & Nicobar Islands etc and give us satisfactory results.
We have used these Corrugated Roofing Sheets in our 1000 Prefab Shelters and more our 100 IGLOO shaped Prefab Shelters also installed in different parts of our country, where the temperatures varying from -35°C to -70°C. These Corrugated Roofing Sheets have the capacity to bear extreme climatic deviations from high to very low temperature including heavy snowfall and heavy rainfall.